5 November 2017
Fading Apocalypse, a new exhibit at the Stanislavsky Electrotheatre, will run from November 11 to 30 as part of the NET Festival. This project by Boris Yukhananov and Yelena Koptyaeva is a three-channel video installation.
2 November 2017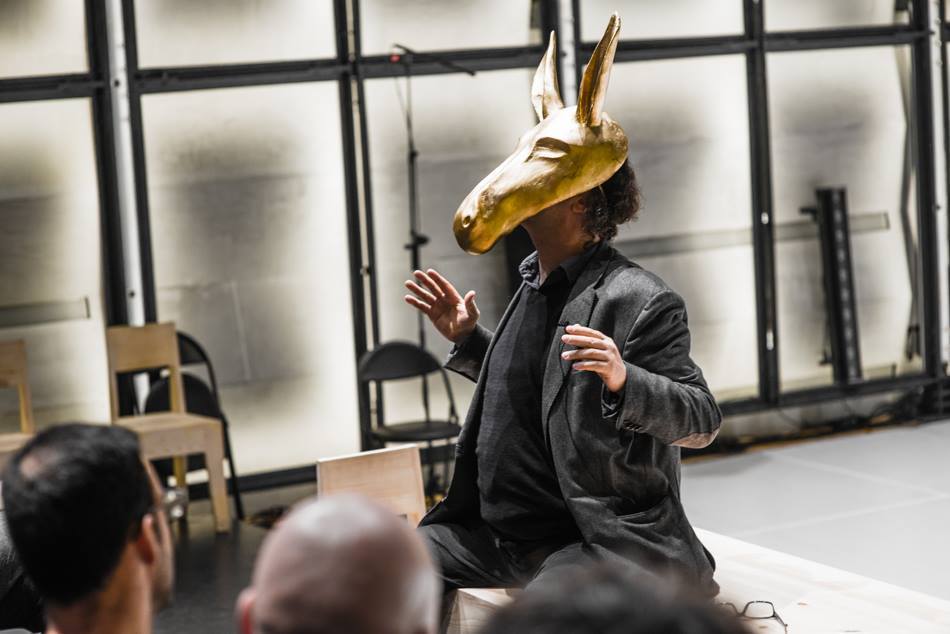 The opera Galileo is nominated in three categories
24 October 2017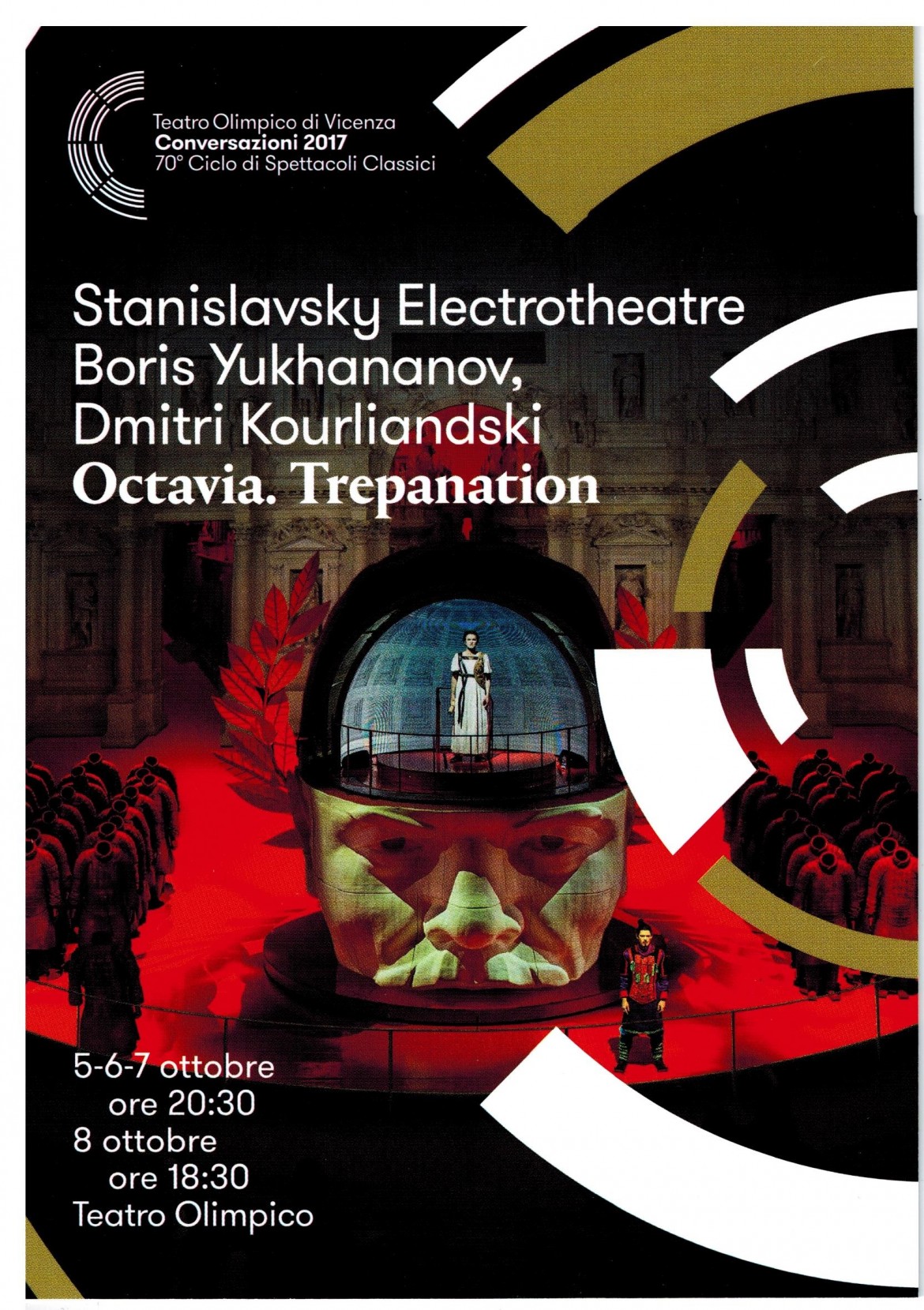 Materials published by the Conversazioni 2017 festival in the Italian city of Vicenza, where Octavia. Trepanation was performed in early October on the stage of the legendary Olimpico theatre.
16 October 2017
Photos from the theatricalized discussion, New World: Market of Fears. Participants included Boris Yukhananov and German journalist and political scientist Christoph Twickel. Moderated by Konstantin Bogomolov.
8 October 2017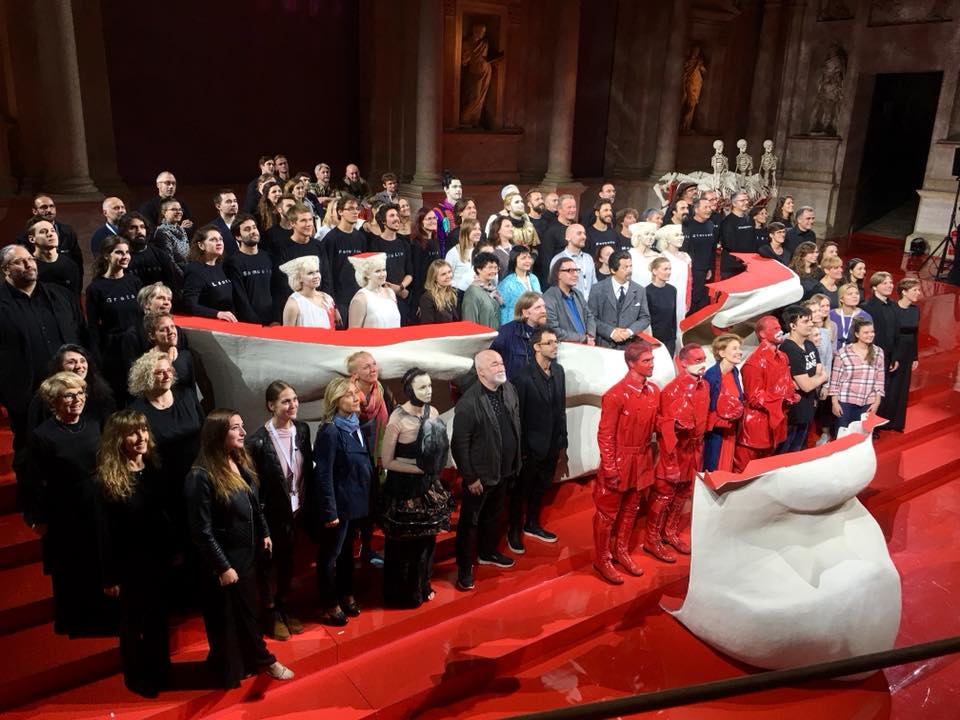 Performances of an opera by Boris Yukhananov and Dmitri Kourliandski in Italy
20 September 2017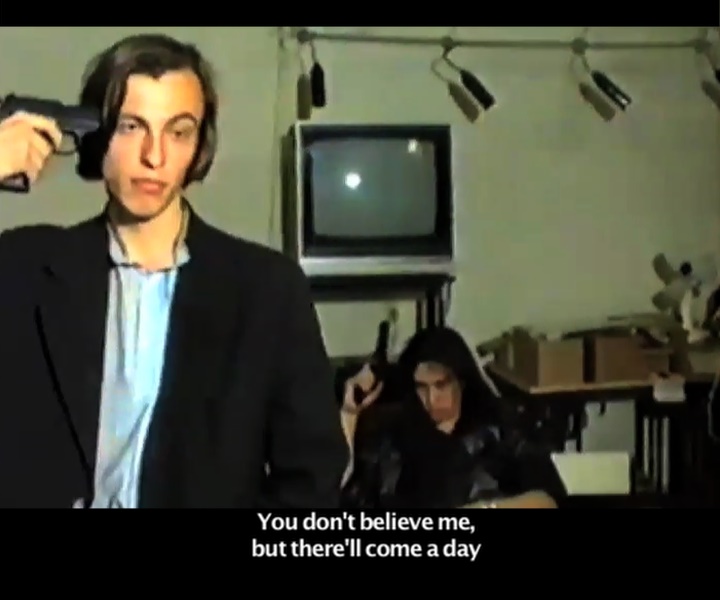 The Doclisboa documentary film festival runs in Lisbon from October 19 to 29. Boris Yukhananov's film Nazidanie, as well as the world premiere of Klim Kozinsky's Genre, will be shown within the framework of the festival's New Visions program.
9 September 2017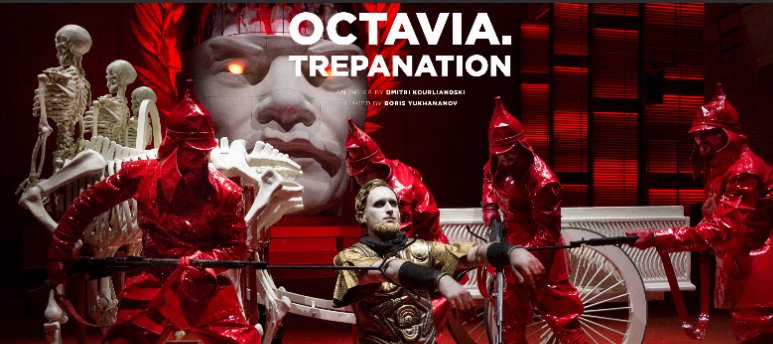 An English-language website devoted to the opera Octavia. Trepanation. Information about the project, the creative team, press reports and much more.
6 September 2017
The Artistic Director of the Stanislavsky Electrotheatre declared his solidarity with, and expressed his support for, his colleagues from Gogol Center – Kirill Serebrennikov, Alexei Malobrodsky, Yury Itin and Nina Maslyeva.
8 August 2017
As they summed up the past season, critics are naming the projects that they feel are the most outstanding. In an article on Colta.ru the Electrotheatre is named seven times in regards to Boris Yukhananov's new prossecual project The Golden Ass, the premiere of the Octavia. Trepanation opera, and the opening of the Theatre Yard.
31 July 2017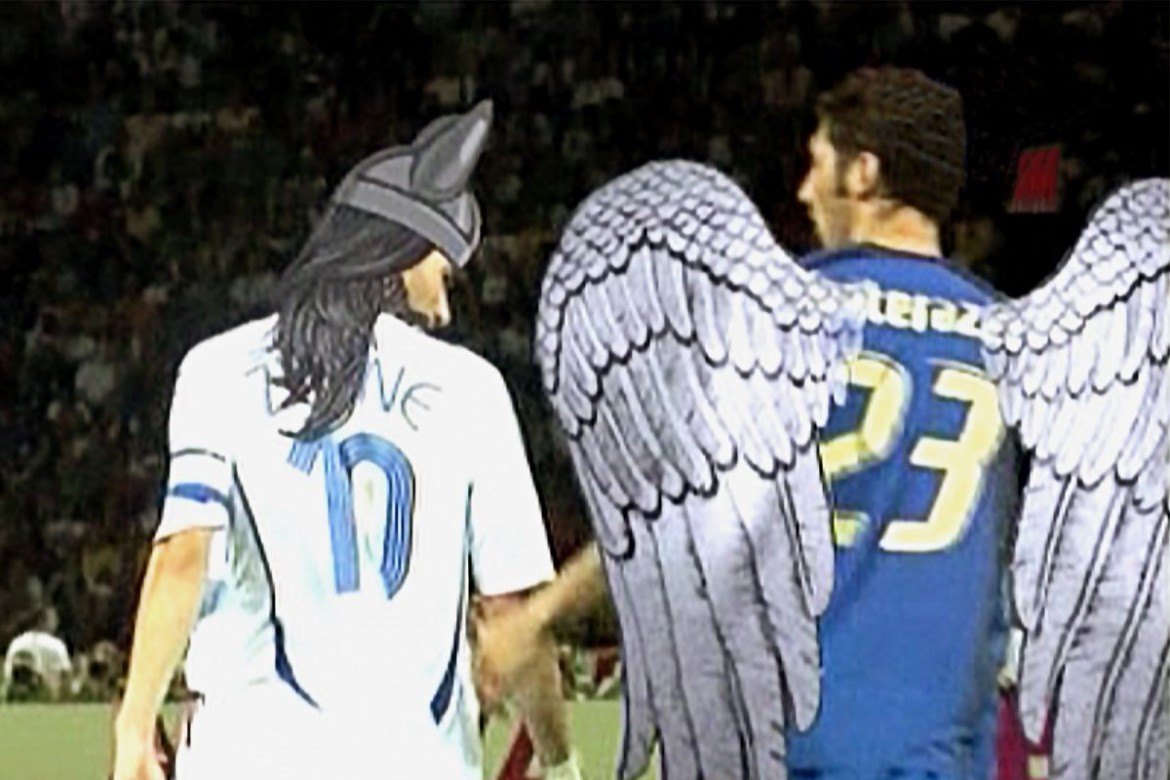 The world premiere of Nazidanie, a documentary film by Boris Yukhananov and Alexander Shein (produced by Gia Lordkipanidze, Alexander Rodnyansky, Alexander Shein and 2PLAN2 Film group) will take place at the 70th annual film festival at Locarno. The full schedule was made public July 12, 2017; the festival will run from Aubust 2 to 12 in Switzerland.