31 January 2018
The film of Boris Yukhananov's production of The Blue Bird for the Stanslavsky Electrotheatre is now available for viewing on Digital Theatre +, an international educational platform. Registered users are able to watch every part of the trilogy with English subtitles. A detailed minute-by-minute commentary by John Freedman is also available for perusal on the platform.
29 January 2018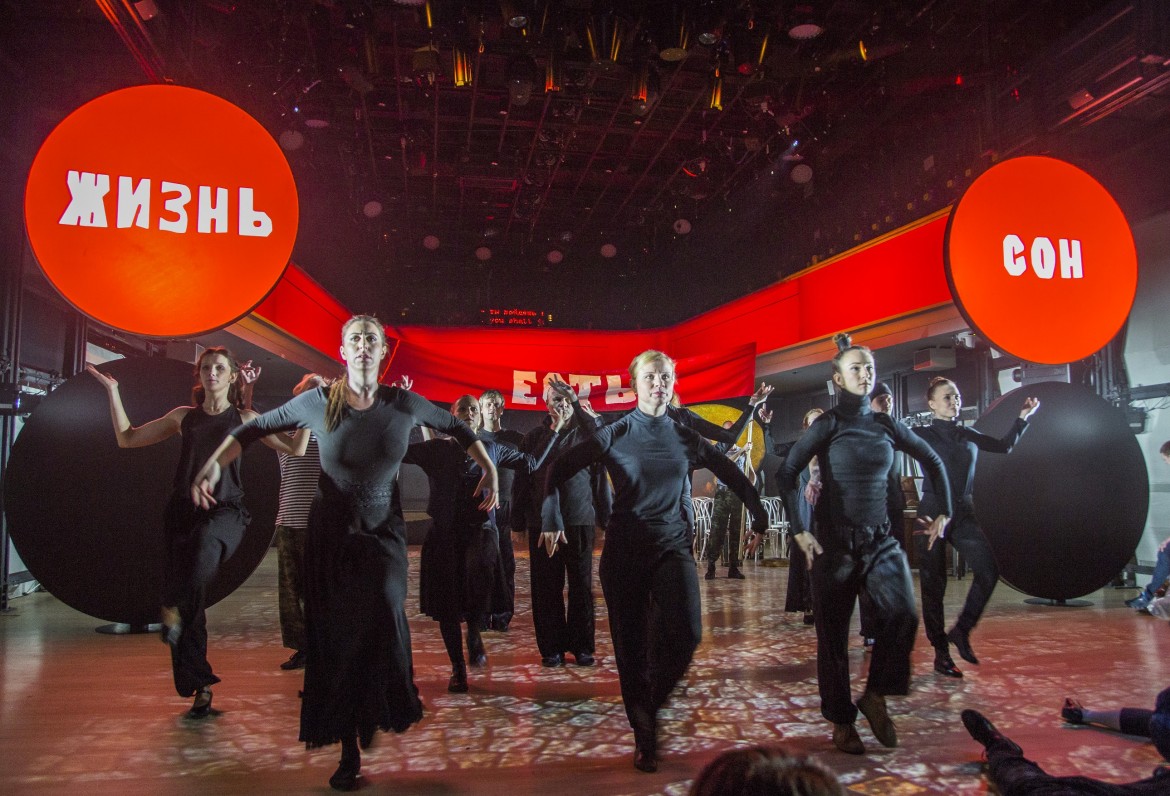 We recently published a gallery of Ken Reynolds' photos of the Drillalians opera serial. We have now uploaded a new series of Reynolds' works to the archive, his photos of The Constant Principle.
23 January 2018
The archive has added a collection of photographs by the famous British photographer Ken Reynolds from performances of the Drillalians opera series.
19 January 2018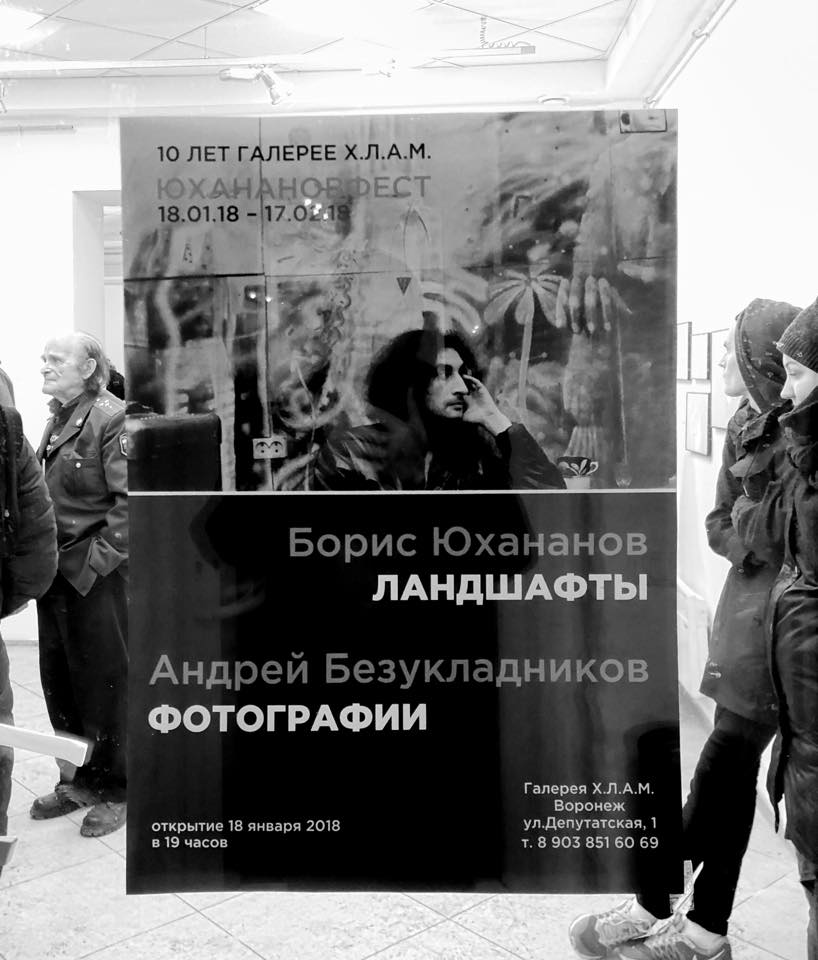 On January 18, the Kh.L.A.M. gallery in Voronezh hosted the opening of YukhananFest. Visitors perused a collection of Andrei Bezukladnikov's unique photographs presented in the exhibit Boris Yukhananov. Landscapes. Following a two-hour conversation moderated by gallery director Alexei Gorbunov, and Yukhananov's own tales about his student years in Voronezh, his unusual creative journey in the 1980's and 1990's, and much more, the director offered up a screening of the opera Octavia. Trepanation.