Lectures by Boris Yukhananov. Videos and Texts
3 December 2017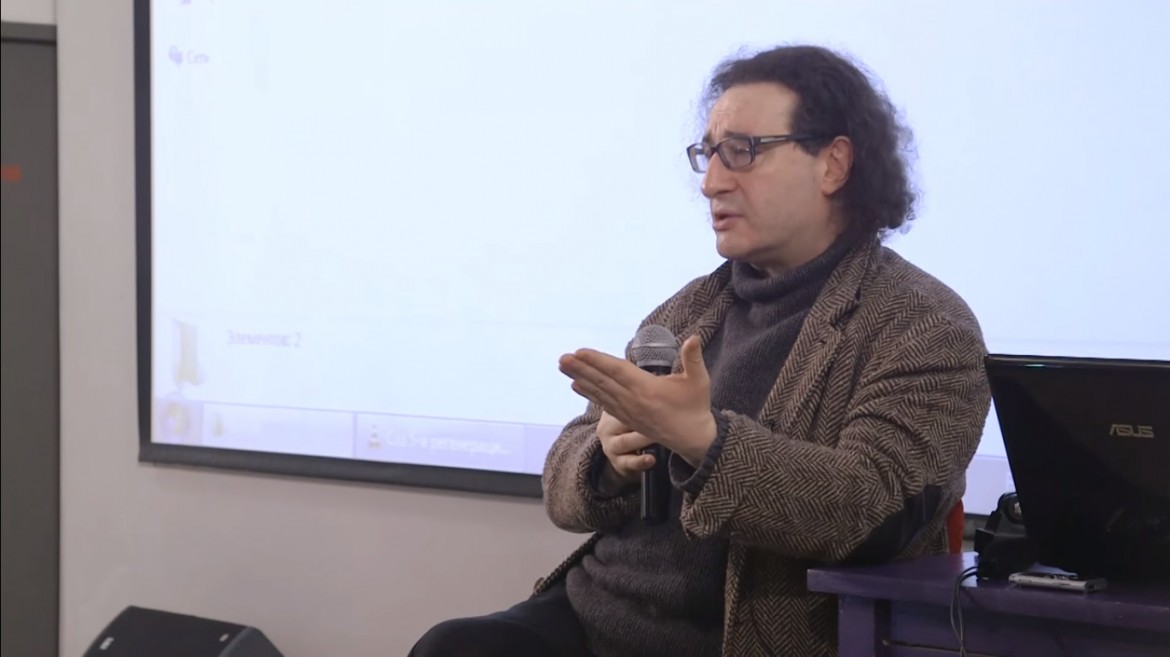 Boris Yukhananov is not only a director, but also a theatre theorist. He lectures regularly at various venues in Moscow and other cities. In his talks, Yukhananov touches upon his own strategies for creativity, on real-life problems in the making of theatre, and on general theoretical and methodological questions of art.
Several lectures are now published in the archive in dual versions: video for those who like to watch; text transcriptions for those who prefer to read.
1. Boris Yukhananov. Talk about new processualism in the framework of Keti Chukhrov's Contexts of Performativity project. (April 2016)
2. Boris Yukhananov and the Moscow Museum of Design: dialogues on design and the avant-garde. (December 2015)
Lectures from a course on contemporary theatre for the Directorate of Educational Programs in conjunction with the Stanislavsky Electrotheatre:
3. Media as Theatre and Theatre as Media. (September 2015)
4. Timely Functions of Theatre. The Place of Theatre in Contemporary Culture. (March 2016)
Conversations with directors:
5. Boris Yukhananov's conversation with Andrei Moguchy at the Stanislavsky Electrotheatre. (March 2016)
6. Heiner Goebbels' conversation with Boris Yukhananov about representation and narrative in theatre. (March 2015)
See more lecture notes and public conversations in the Electro TV section.