Performance of the opera Octavia. Trepanation at the Interferences Festival
27 November 2020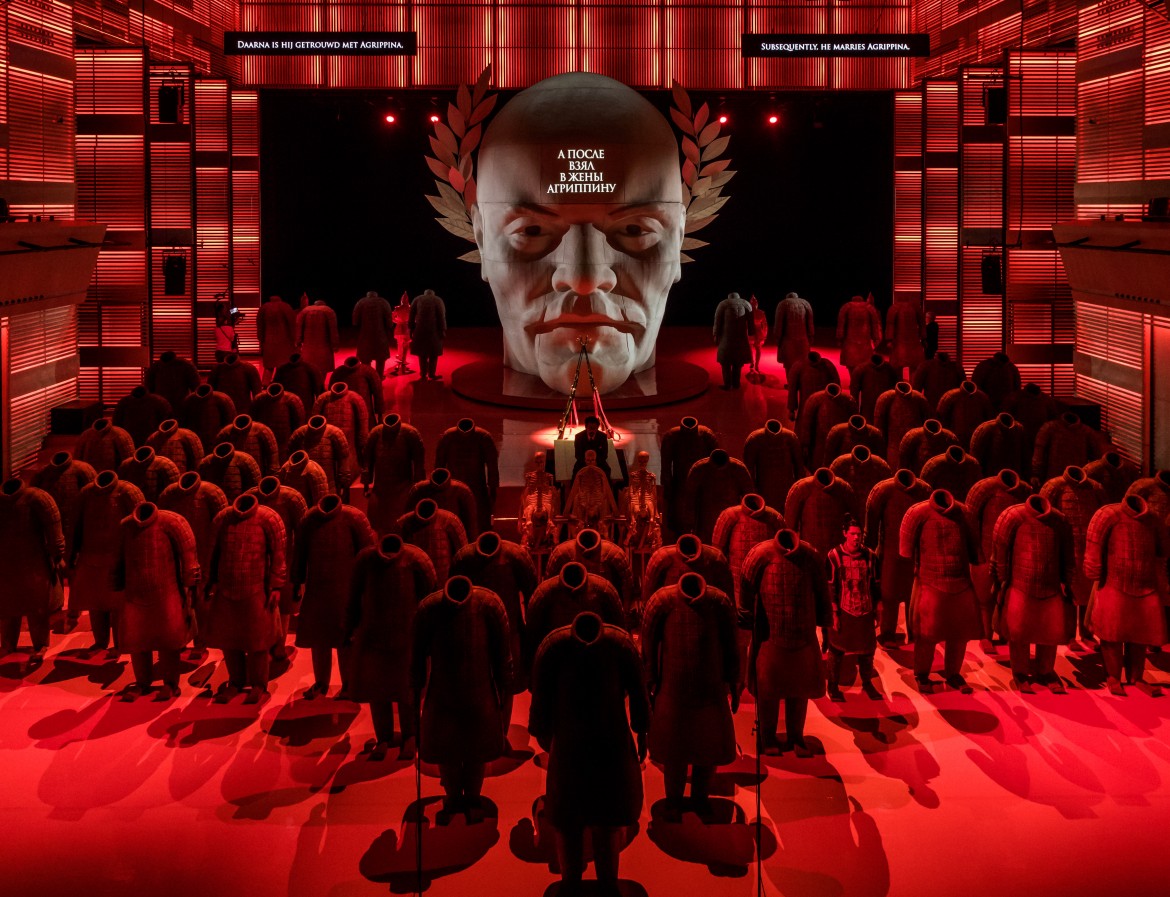 If you have not yet seen Boris Yukhananov and Dmitri Kourliandski's opera Octavia. Trepanation, you will have that opportunity on November 28. Staged in 2017, and having toured various countries, it will be shown at the Interferences International Festival.
The Interferences Festival will be held for the seventh time, this year — in an online format. It is organized by the Cluj Theatre in Hungary and The Union of European Theatres.
The stream will take place November 28 at noon (local time). It will be shown in Russian with English, Hungarian and Romanian subtitles. The archived stream will be available until November 28, 8 p.m.
Performance page on the festival website