Boris Yukhananov's Suitcases, an installation at Cosmoscow
24 August 2020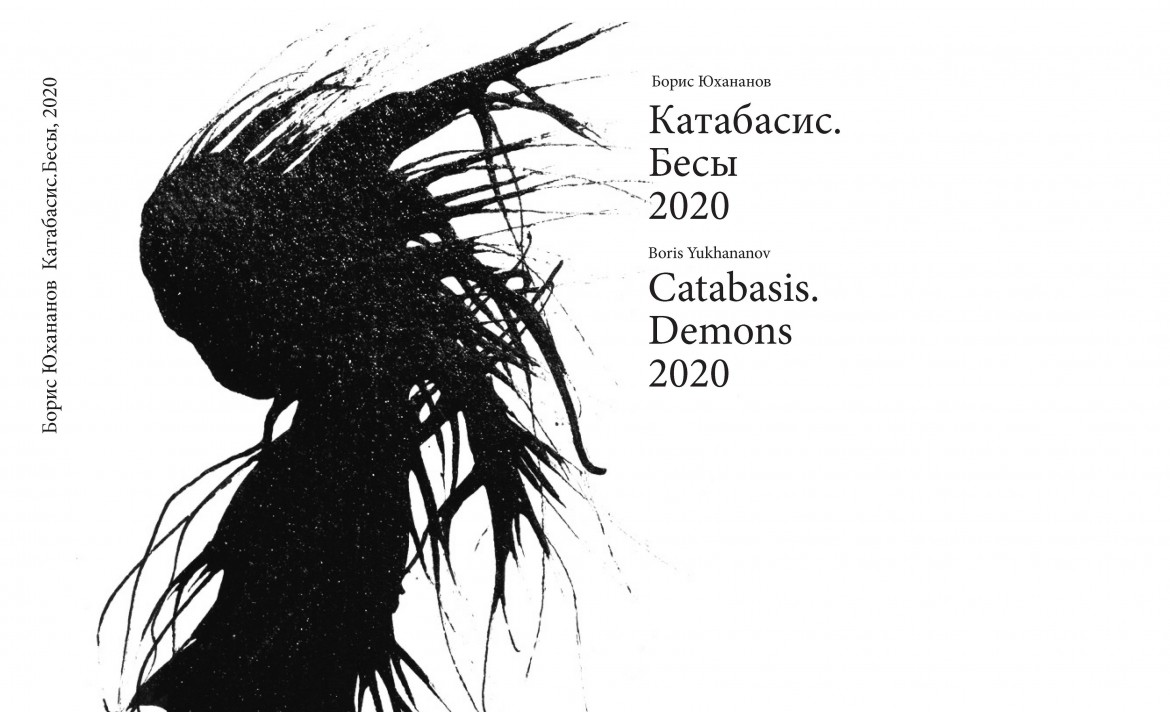 The Cosmoscow international contemporary art fair runs in Moscow from September 10 to 13, 2020. The H.L.A.M Gallery stand at the fair will present an installation titled Boris Yukhananov's Suitcases, which will include Yukhananov's Catabasis. Demons series of 86 graphics hidden in suitcases with specially created stickers. The stickers also contain elements of the Catabasis. Demons graphics.
Boris Yukhananov:
Catabasis. Demons was dictated to me in the spring of 2020. Using Chinese ink on Italian Fabriano paper, I journeyed (for a month and a half) down the 86-step descent into Hell. Each work represents a special terrain, visions of which are captured in the graphics. Events taking place there are connected with the "ballet of the war of demons," which I observed on my descent.
I was surprised to find that some creatures joined my journey. They moved through the stages of descent, delighting me with their peculiar properties and plasticity, and taking an active part in the war-dance that permeates the entire world. When I set out on my journey, a spider web freed from its spider joined me before the gate leading downward. In the happy days of my childhood, we called such cobwebs "threads of the Virgin Mother." Words do not describe the horror that I experienced and captured – the horror of what these threads turned into, the shapes and forms they acquired in Catabasis. At times they became heavy branches, a net, a grid, blades of black grass, the nerves of this world. The Threads of the Virgin Mother penetrated the hellish creatures and sprouted from them, freely developing in / moving about the space of the war dance of Catabasis. (About the rest I remain silent. The rest is in the graphics themselves).