Premiere of Octavia. Trepanation, an opera directed by Boris Yukhananov
15 June 2017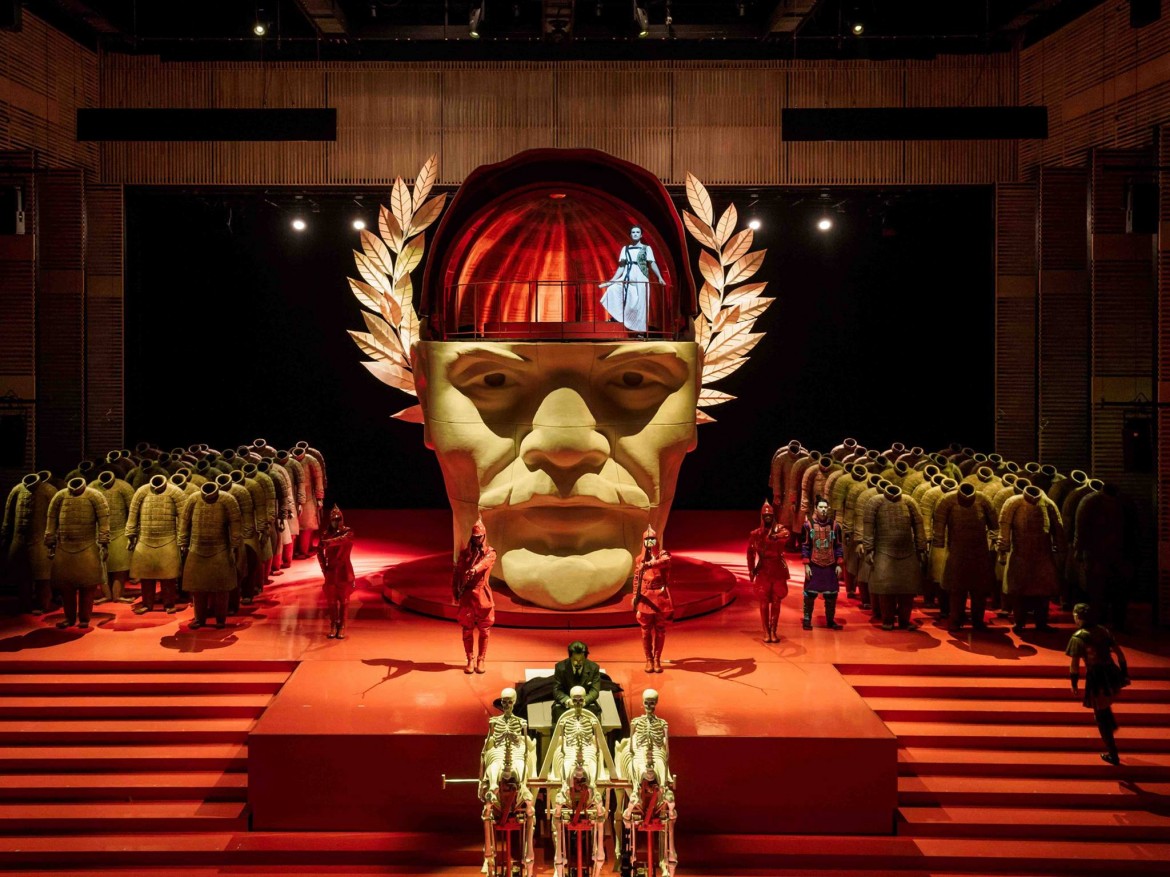 Octavia. Trepanation, an opera by Boris Yukhananov and Dmitri Kourliandski, was performed today as an entry in the central program of the Holland Festival. It is already possible to peruse photographs of the head of Lenin and to watch the official trailer. We look forward to future performances in Moscow.

We remind you that the festival commissioned this work that was dedicated to the 100th anniversary of the Revolution of 1917, and that it is based on two texts: an essay by Lev Trotsky about Vladimir Lenin, and fragments of a play by Seneca about the Roman emperor Nero.
A giant head of Lenin stands on stage and opens up during a "trepanation" operation; a terracotta army of soldiers surrounds Nero's chariot which is transformed into the bath where Seneca commits suicide... All of these become characters in this performance on a par with the soloists. The music written by Dmitri Kourliandski consists of fragments of socialist hymns and speeches of Lenin that are stretched out over time. The author of the stage design is artist Stepan Lukyanov. The costumes were created by the chief designer of the Stanislavsky Electrotheatre, Golden Mask award-winner Anastasia Nefyodova.